An important aspect of managing an intimate condition is the ability to order the products you need and have them delivered in a timely manner. For this purpose, Coloplast has created "My Products" - a list of the products you regularly use that lets you manage your regular products and reorder them with a few simple clicks.
Using My Products for easy reordering
How to reorder products
Add the products you regularly use to "My products" - your own personal product list. This enables quick reordering when needed. You will need to sign up for an account to save to your list.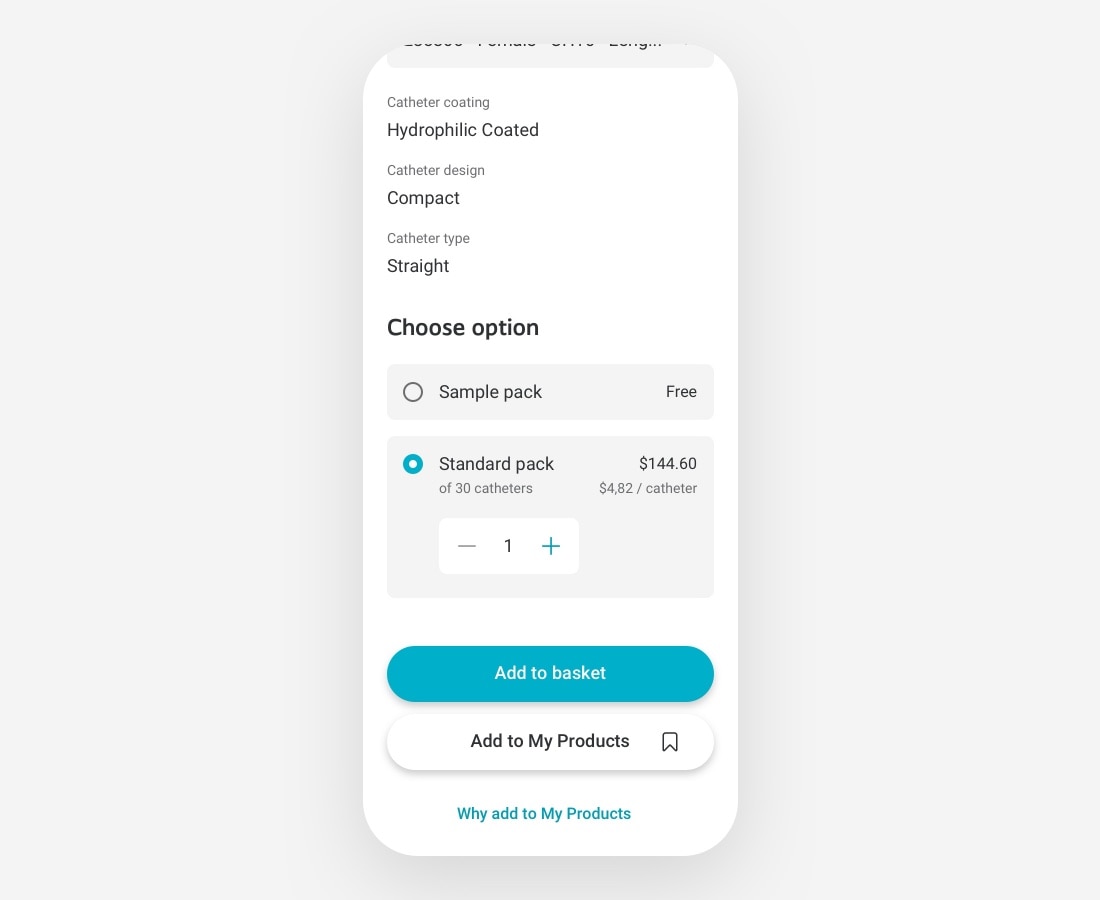 Set frequency of use
When saving a product to "My Products" you can choose to tell us how many items of the product you use. e.g. 4 catheters a day; This way we can help you calculate how many packages you need when placing an order.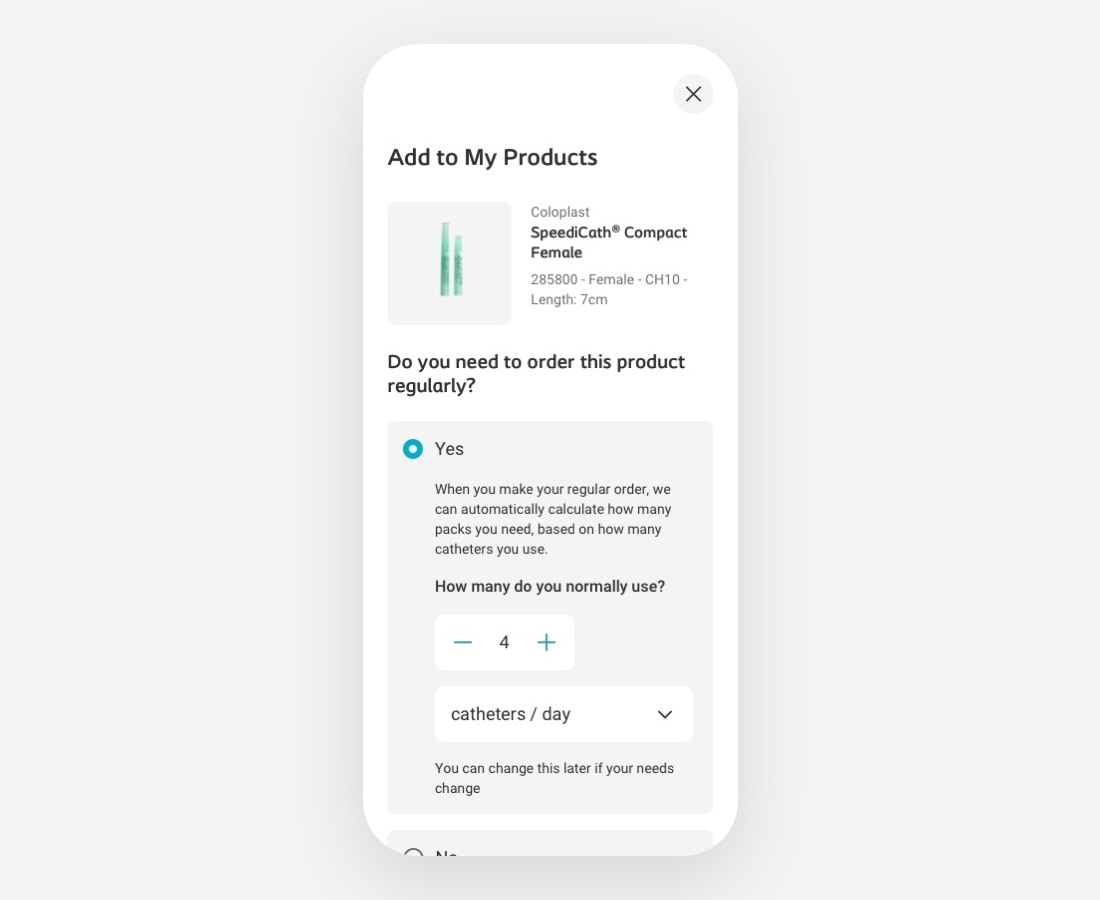 Go to My Products
When you want to reorder go to your account where you will find "My Products". Here you can see and edit your list of products. Click "Reorder my regular products".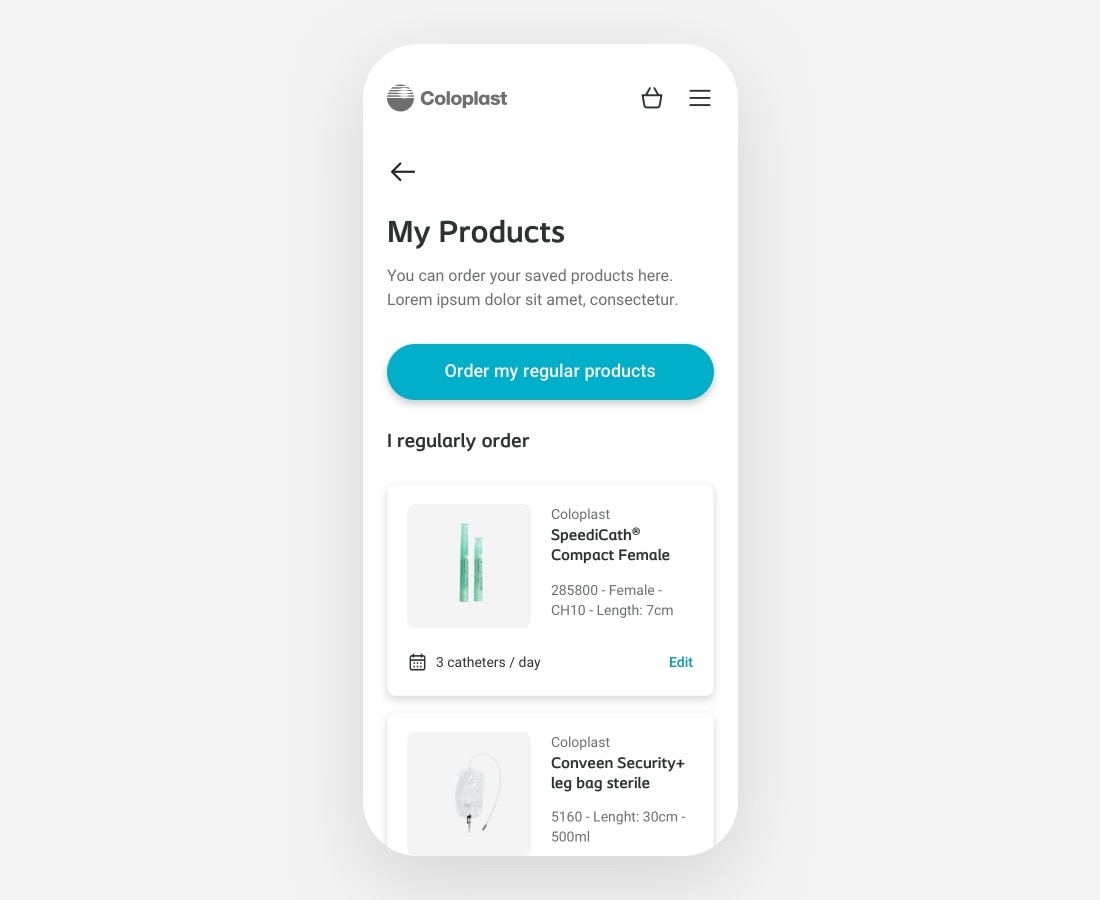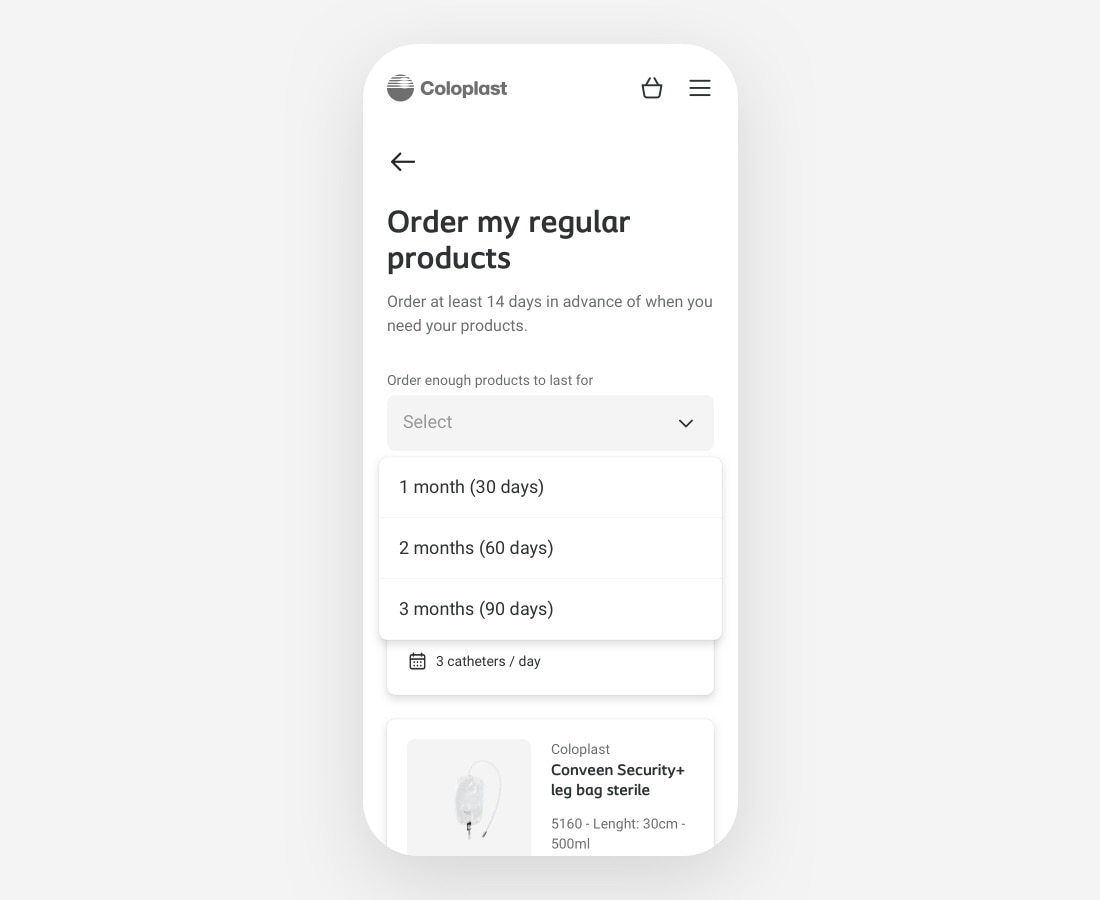 Set size of order
Choose period for how long your order should last. This combined with frequency of use for each product will calculate how many you should order.
Add to basket and check out
When ready you add your products to the shopping basket. From the basket you can edit or add more products before proceeding to checkout.